FIFA 21 TOTW: The FUT Team of the Week on October 7
FIFA 21 TOTW is back for this week! Traditionally, every Wednesday you get an update from the players who are available in FIFA 21 Ultimate Team for seven days this week.
FIFA 21 TOTW: All players in Team of the Week starting October 7
Week two of FIFA 21 Ultimate Team and we immediately have a nice list of players. Deserved or not? You can always argue about that, but this week there's less controversy than usual. Here's the full list, including the five reserves.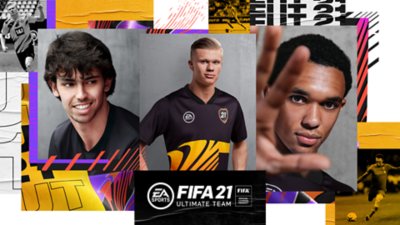 FIFA 21 TOTW: Starting 11
Thibaut Courtois (OVR 90)
Marcel Halstenberg (OVR 84)
Ben Chilwell (OVR 84)
Theo Hernandez (OVR 83)
Allan Saint-Maximin (OVR 83)
Joaquin (OVR 83)
Jack Grealish (OVR 83)
Renato Sanches (OVR 82)
Robert Lewandowski (OVR 92)
Harry Kane (OVR 89)
Erling Haaland (OVR 86)
FIFA 20 TOTW substitutes
Rafal Gikiewicz (OVR 81)
Jose Palomino (OVR 81)
Davidson (OVR 81)
Mislav Orsic (OVR 81)
James Rodriguez (OVR 84)
Angel (OVR 82)
Ollie Watkins (OVR 81)
FIFA 20 TOTW reserves
Alexander Ring (OVR 80)
Marcus Harness (OVR 75)
Sercan Sararer (OVR 74)
Daniel Grant (OVR 70)
Ibrahima Niane (OVR 78)
Here we go again! Another small reminder: you will only be able to get the above players in packs in the week that this TOTW is live. After that, these 25 players disappear from the packs and are only available on the transfer market and therefore become rare. Good luck in your quest!
Source : IGN