[GUIDE] : How to use Android Auto and connect your smartphone to your Part one car
Google has been offering for several months an on-board system allowing you to control your smartphone from your vehicle's multimedia screen. Unfortunately to take advantage of the latter it was necessary to have a compatible vehicle. All of this is now a thing of the past. With the free Android Auto application you will be able to find all the features of Google's on-board communication system directly on your smartphone.
The connected car
The automotive market is changing very quickly. Car manufacturers are relying heavily on the connected car and do their utmost in this area. They are now working hard to integrate ever more efficient on-board solutions into their vehicles. Most of the major automobile groups have also signed partnerships with IT giants such as Apple (CarPlay) or Google (Android Auto).
These multimedia solutions specially designed for use from car touch screen allow you to make calls, send SMS, listen to music and enjoy GPS functions very easily and safely. Their interfaces have large icons adapted to the driving environment.
So you can search your address book or change music without taking your eyes off the road. Android Auto, like its competitor CarPlay, offers very efficient voice recognition systems to keep you focused on the road. A simple Call Franck type command can be used, for example, to initiate a call.
Compatible car models Android Auto
Until now, to take advantage of all these very attractive features, it was absolutely necessary to own a fairly recent vehicle (minimum 2015 model) and originally fitted with the Android Auto system.
Unfortunately this is generally offered as an option and only on certain models. Suffice it to say right away, the integration of Android Auto into vehicles has been done very slowly.
For example, it is almost impossible to find on the second-hand market a vehicle carrying a Android compatible multimedia system. In the absence of this device, those who wanted to take advantage of this technology had no other choice than to invest in a second-hand car radio.
The Android Auto interface on the screen of your mobile
Aware of this problem, Google has decided to offer its multimedia interface designed for cars to all owners of Android smartphones. Concretely this means that you will no longer need to own an Android Auto compatible vehicle to benefit from the Google multimedia system in your car.
This solution will allow you to access the functions of your smartphone more easily in a vehicle. You can then have your SMS read by your smartphone or search for an address using Android voice recognition. Be careful for security reasons and in order not to distract the drivers, some applications have been blocked. This is particularly the case with YouTube.
Open the Google Play Store
Download and install Android Auto on your smartphone
During the first use, the application will search for updates to your Google applications (Maps, Text-to-speech etc …)
Then authorize Android Auto to make calls, consult your SMS, access your location and your address book
Also, don't forget to allow Android Auto to have access to your notifications.
Here the application is now configured. The smartphone screen will automatically display a minimalist interface made up of large icons. The three shortcuts at the bottom of the screen provide access to GPS, music or the telephone function of your mobile.
Listening to music in the car
Android Auto allows the use of multiple audio streaming apps like Play Music or Spotify
Click on the headset icon
Then select your favorite audio app
Choose the mix or playlist of your choice
Press the play button to start your music
Use your voicemail while driving your vehicle
No need to look for a shortcut to the SMS application you will not find one. To send messages from Android Auto, you must go through the voice recognition module
Click on the microphone icon
Say it out loud Send SMS to Fabrice
Please note that the person's name must obviously appear in your address book
Google's voice assistant will ask you what you want to add to your message
Dictate your text
For safety, Android Auto will then read your own message back to you.
If the result does not suit you, you can correct it
Otherwise, Android will send it to your correspondent.
Automatic reply to an SMS
Android Auto offers a very practical feature allowing you to send an automatic response when receiving an SMS. By default the standard message is: I am driving. Of course, you have the possibility to personalize it.
Press the Menu button (3 parallel bars)
Select the settings option
Click on the automatic response section
Then type your new message
When you are going to receive a new SMS, the automatic reply will be displayed at the bottom of the notification bubble. You just have to click on it to send it.
Have your smartphone read text messages
In order not to distract the driver, Android Auto does not display the content of received messages. Rest assured the Google Assistant will read them for you. To activate the voice reading of SMS you will simply have to click on the read button located to the left of your correspondent's number.
Control the Google embedded system by voice
Android Auto offers the possibility of controlling most of the functions of your smartphone directly with your voice. This choice is not due to chance. The voice control system has many advantages. It allows the driver to stay focused on driving and prevents them from taking their eyes off the road.
To use it, just click on the microphone icon and then launch its command in a distinct voice with a normal flow. You will find in this tutorial the list of the most common commands for Android: 30 essential voice commands for an Android mobile
How to use Android Auto with your smartphone?
The Android auto app is a version of Android (Google's mobile operating system), which has been specially designed to integrate into car dashboards. Its installation allows tablets and smartphones running Android to interact directly with the car multimedia system, to move the controls from the laptop to the dashboard. Would you like to use Android auto for a better driving experience, but you don't know how to do it? You're in good luck, the following lines tell you the essentials to know!
Android auto: what are the prerequisites to be able to use it on a smartphone?
Downloading Android auto is one of the first steps to be able to use it while driving. But before you can use Android car and download apps like waze in android auto, it's important to make sure that the phone you intend to install Android auto on has Android version 5.0 (Lollipop ), or later. For optimal performance, it is recommended to use version 6.0 (Marshmallow), or a more advanced version.
Once this verification has been carried out, it is time to download and install the Android Auto application. For smartphones running Android, the application can be downloaded from Google Play. A stable and fast network connection is required for the download; moreover, it is recommended to run this computer program for the first time near a Wi-Fi network, to allow a quick installation of Android auto.
You will then need to launch the application. A request to download or update certain computer programs such as Google Maps may occur when opening the app. It is important to read the Safety Warning, review the Terms of Service, and follow the steps shown on the screen to authorize the application to access the features and computer programs installed on the phone. You will benefit from accepting all requests and authorizations for an optimal experience with Android car.
Once you've decided to auto download and install Android, don't forget to turn on notifications. Before you can use Android auto or install apps like waze in Android auto, it is also recommended to enable phone notifications. If the latter is already linked to the Bluetooth of the car or its support, all you have to do is select the device on which you have installed the Android auto application, to activate the automatic launch.
What about the use itself?
You must switch on the ignition before connecting your smartphone for the first time. To do this, first make sure the car is stationary and you have enough time for Android auto setup. Once this has been checked, you will need to unlock the phone screen and connect it to the vehicle using a USB cable, which is essential for the first connection of the smartphone to the car.
The phone's Bluetooth is automatically activated when the connection is made via a USB cable. For future uses, a wireless connection is possible. However, it should be borne in mind that without the use of a USB cable, the connection between the car multimedia system and Android car generally takes a little longer to be established.
The functions provided by Android auto relate to GPS navigation, editing and reading SMS, playing audio files and other multimedia content. Download Android auto also allows you to manage your telephony and to carry out research on the Internet from the integrated screen of your car. And all this is without counting the benefits of installing other apps like waze in Android auto!
On the road with Android Auto, Google's in-car system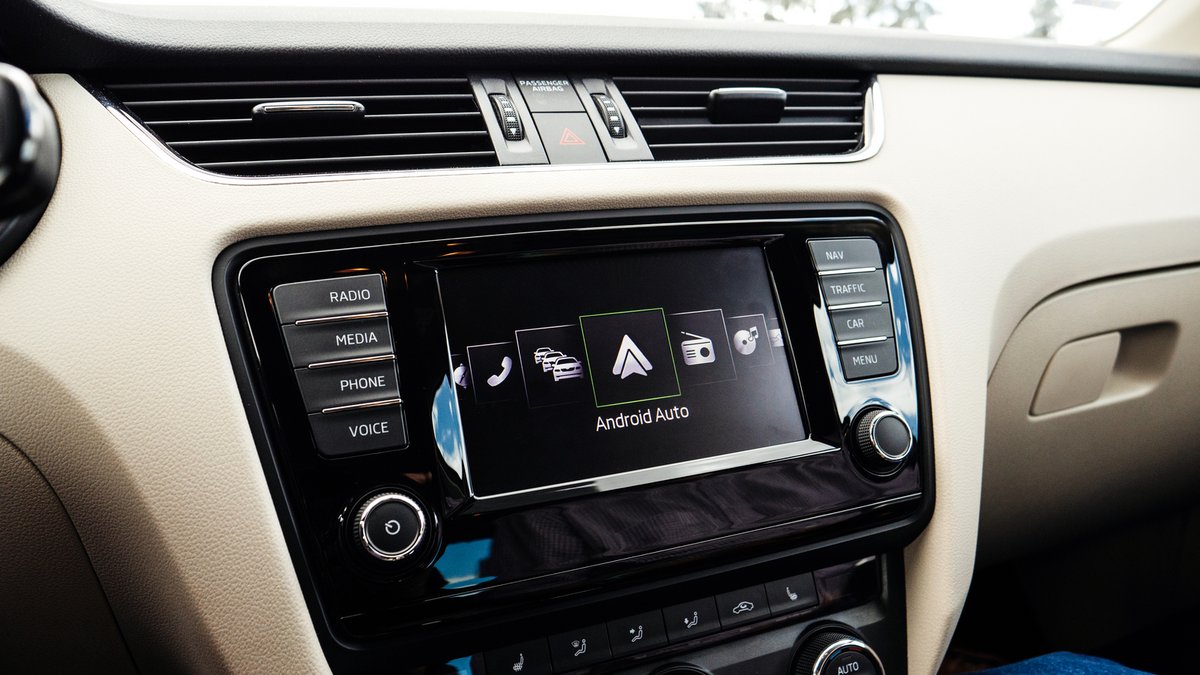 As modern as the vehicle is, the on-board system offered by the manufacturer quickly shows its limits. Mapping not updated, high subscription or lack of functionalities are often criticized. Just like Apple CarPlay, Android Auto has been trying to remedy this for the past 5 years by offering motorists the use of the main functions of their smartphone in the passenger compartment.
From there to say that the on-board assistant of Android has something to reinvent the use of the car on a daily basis? Response elements.
Android Auto, an on-board system to connect your smartphone to your car
2014 was the year of embedded systems interfaced with the smartphone. While Apple took out its famous CarPlay and MirrorLink pointed the tip of its nose (a system for copying the phone screen on the vehicle's multimedia screen), Android took the opportunity to unveil its own system: Android Auto. This is a version of the Google operating system that allows Android devices (smartphones and tablets) to interact directly with a car's in-car multimedia system.
As you will have understood, the advantage of Android Auto is to be able to use the main features of your phone directly on the vehicle screen. If the authorized applications were initially limited – only GPS, SMS, telephony, music and web search – Android Auto will have had time to develop its catalog in the space of 5 years. He also took the opportunity to add a voice assistant to it, allowing you to control the main features of the Smartphone by voice. The interest? To be able to benefit from a maximum of functions of his telephone, without being distracted by the screen.