This Black Friday not only serves to take advantage of and renew the mobile, the computer or the TV (probably the star appliance in terms of offers this year), but also to get ahead of the game and buy the Christmas gifts saving you some (quite a bit in some cases) money. In this guide to buying gifts for Christmas based on tastes and budgets we go through the available offers adjusting them to different profiles and pockets to propose gift ideas.
For gamers
If you are a gamer, these days you are going to find quite a few interesting discounts: from new games to great classics, including accessories, even next gen consoles .
Has the new PS5 been bought?

In that case, he may be interested in playing as a couple, or perhaps you are interested in him playing with you.

On eBay you have the new

Sony PS5 DualSense controller

with haptic feedback, adaptive triggers, integrated microphone and 3.5 mm connector at 65 euros, discount of 5 euros
For the nostalgic, the Game & Watch: Super Mario Bros game console is for less than 50 euros in various stores.

With a retro design recovering the original model from the 80s, it includes the original

Super Mario Bros. title, Super Mario Bros. 2: The Lost Levels, Ball (Mario version), and a digital clock

with 35 different animations
Whether he has the PS5 or the PS4, if he likes football, you can give him a classic in its latest version to emulate his favorite players: the

FIFA 21 Standard Edition

at 36.99 euros, a good discount considering that it came out in September at more than 70 euros
Another classic, probably one of the best Sony exclusives for their consoles, the veteran and essential '

Horizon Zero Dawn

' with a 70% discount on Amazon: it stays at less than 10 euros.
Razer has big sales on Amazon this Black Friday and one of the highlights is this

Razer Blackwidow Elite

mechanical keyboard

, comfortable and ergonomic, with ES layout, RGB lighting, customizable.

Gift to spend hours and hours
If racing games are your thing, right now the

Logitech G29 Driving Force

(199 euros) is at half price on Amazon.

Comes with steering wheel, pedals and gear lever for a realistic driving experience on PS4 and PC
If you plan to stretch a lot, this is a super gift: the

LG Series 9 of 55 ″

is at 699 euros in Media Markt.

Why does it appear in this section?

Because in addition to having a quality panel with FALD backlight compatible HDR10 + and Dolby Vision and Dolby Atmos sound, it comes well served in terms of technologies to play at a very affordable price: HDMI 2.1 interface, low latency automatic mode, variable refreshment and AMD Freesync.
For people who work at home
We are many people who work at home, but this pandemic has made us even more. If you have to give to someone in this situation, you should know that it takes much more than an internet connection and a computer. Here are some suggestions:
This is an offer of the day that will surely fly, this LG 29WL50S-B monitor for 169 euros in PcComponentes, down from 239 euros. Thanks to its 29 ″ ultra-panoramic LED IPS panel, you can work with several screens, but it also has gaming technologies such as FreeSync and HDR 10, so it will also be useful for games and watching videos
If you have problems with your router or want a more compact and minimalist one, the HUAWEI WiFi AX3 is 49 euros on Amazon and the official website on Amazon, it drops 20 euros. Compatible with WiFi 6 Plus and supports up to 128 devices in dual band so you can connect all your gadgets
The

HP PRO M15A

at 59 euros is an ideal printer for those who have to print a large number of documents in black and white.

It is compact and without Wi-Fi but with a slick printing of up to 19 ppm
If you have a large house and Wi-Fi does not reach all your domains, or several floors, this pack of 3 eero units is capable of covering up to 460 m² according to Amazon. It works with Internet speeds of up to 350 Mbps and dual band, they are compatible with Alexa and Apple HomeKit and something that never hurts: they are discreet and compact. It is at a historical minimum price of 167 euros
For culture lovers
If your thing is to immerse yourself in a good book, get hooked on all the series, enjoy all kinds of music … it is true that there are not good times for outdoor culture , but you can really enjoy yourself at home with these gadgets.
If you have a 4K TV and for whatever reason you can't handle your operating system (or it hasn't been updated), the Fire TV Stick 4K offers a great experience, even being compatible with Dolby Vision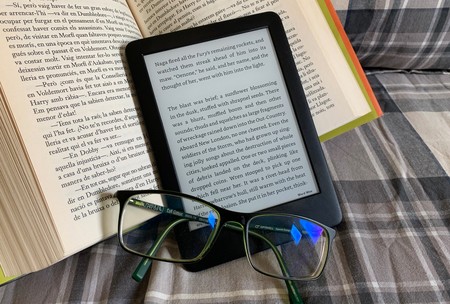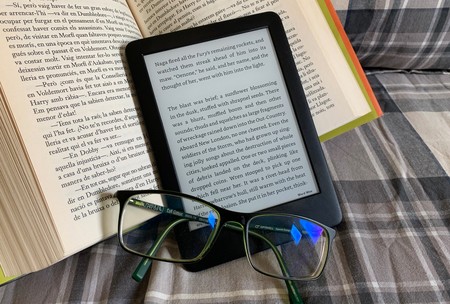 Kindle (2019)

for 64.99 euros, 25 euros discount on Amazon's simplest eBook, which has a 6 ″ illuminated panel, capacity for hundreds of books and autonomy of weeks, in addition to the Amazon ecosystem (especially interesting if is from Prime).

Of course, if you are going to take advantage of it and you can make a greater investment, the ambitious

Kindle Oasis

is 30 euros cheaper (189 euros), with a larger and higher quality screen, more storage space and the possibility of using 4G to download books wherever you are.
The

Sony WH-1000XM4

are a full-fledged bargain using the coupon

PQ42020

during the purchase process: you will pay 269 euros, 100 euros less.

Of course, they are imported and have a one-year warranty.

With these headphones you can enjoy music wirelessly and without noise.

The fourth generation includes new features such as adapting the sound to the environment and more intuitive controls
However, you can also go for the previous model, which is much cheaper and has its main strengths such as a good design and one of the best noise cancellations on the market. You have them for 229 euros
If you have a good TV but the sound does not do justice to the image quality (something that happens more often than you might think), this

SHARP HT-SBW800

has a great discount and for that price it will have a very complete bar.

With 5.1.2 channel 3D surround sound and compatibility with multiple Dolby technologies, such as Dolby Atmos, Dolby THD, Dolby Digital Plus and Dolby Digital.
According to our analysis, it is

one of the best TVs of the year

for things like its outstanding image quality, the completeness of its gaming technologies, its cinema modes and the performance of the HDR content.

Brutal to play with Sony and Microsoft consoles but also to enjoy cinema with this 55 ″ OLED for 600 euros less.
For athletes
His thing is to prepare a marathon, stretch before playing FIFA with you or tell you that that dish you are eating is considerably unbalanced in favor of carbohydrates. If you are looking for a gift for that athlete, here are a few devices on sale these days.
At this price it is difficult to find a smart scale and the exception is this

Xiaomi Mi Scale 2

(13.99 euros) with up to 13 health parameters that can be used by various members of the family.
Whether for running or for the gym, the

Jabra Elite Active 65t

is a completely wireless option with a motion sensor, sweat resistant and with an autonomy of up to 15 hours so you can concentrate on sports and forget about the drums
In Amazon there is the Fitbit Charge 4 (99.95 euros) for 50 euros less than what is usual.

It is true that in general bracelets are simpler than watches, but

this has the particularity of integrating GPS

to be independent of the mobile.

From here, you can continuously monitor steps, distance, calories, sleep, heart rate, and some workouts.
The

Garmin Vivoactive 3

is a GPS sports watch with a great balance between urban and sporty.

It stands out for its versatility (it records "unusual sports like golf") and for integrating Garmin Pay for payments.

With GPS activated the autonomy is up to 13 hours and with it you can record data such as aerobic load, heart rate zones, stress measurement, ascent or descent during a route, cadence, swimming efficiency, among others
For non-technological people
Why not gift technology to someone who calls you when they have inadvertently activated dictation mode? Well, because there are very useful devices with a relatively low learning curve to make life easier for us.
The Xiaomi Mi Band 5 is still

one of the most popular wearables for its quality price, but the truth is that there are those who are worth it with something simpler and cheaper

.

For those people, the Xiaomi Mi Smart Band 4C.

Measures hours of sleep, heart rate, offers step data and estimated calories.

And yes, it also has a color screen (in this case 1.08-inch TFT) and an approximate autonomy of two weeks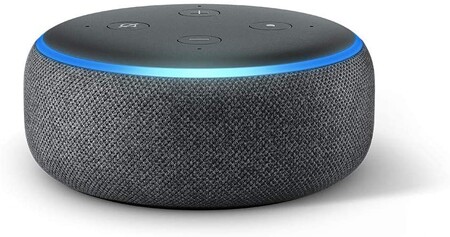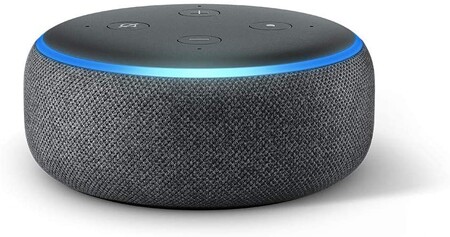 It doesn't matter if you don't have smart devices at home, just to

answer questions like which year Massiel won Eurovision or who is the only goalkeeper to win the Ballon d'

Or, put on music or the radio, the 3rd gen single Echo Dot is at 19 , 99 euros.
For those people who

want the phone for calls and

that is simple, robust, with large buttons and even an SOS button for emergencies that we hope you will never have to use, this Panasonic is just over 24 euros.
The new Chromecast is no longer as affordable as before, but it is

more useful than ever without losing its ease of use

.

Right now it is reduced to 59.99 euros in various stores and with it you can access Android TV and its wide range of applications.

It also has a remote control so that it is independent of the mobile
And if you are doing your first steps with the internet and want to surf and watch videos, the simple

Fire HD 8

is also at a very affordable price, going from the usual 100 euros to 69 euros.

It's simple, yes, but




the Fire HD 8 has an 8 ″ HD panel, sound with Dolby Audio technology and autonomy of up to 10 hours to offer you a good experience.
For

techies

and geeks
And now we go to the other side of the coin. Those people who love technology, who are up to date with gadgets, who read us nos, who are not afraid of being early adopters . What to give them to get it right?
Very cheap home automation to mess with that of this

SwitchBot

, which allows temperature and humidity control with alerts to the mobile compatible with Alexa, Google Assistant and Siri.

It requires a hub, but it costs almost 10 euros.
One of the most notorious scandals of recent times regarding social networks

and their use is that of Cambridge Analytica.

If you're into technology, you've probably followed him closely and in this book 'Mindf * ck: Cambridge Analytica.

The plot to destabilize the world '(17.95 euros) will be able to review it thoroughly.
If you like science fiction movies, this pack with

The Avengers Tetralogy

on Blu-Ray is half price at FNAC.

A chollito for less than 20 euros.
To emulate the

Ambilight experience

of the Dutch-born firm on your television or on your computer monitor, this Philips Hue kit.

Of course, you will need a hub, although you can also use the new Echo.
Everything is joy until the internet goes down.

Or worse, the power goes out

.

This UPS (37 euros) is super discounted and will allow you to shut down your equipment with peace of mind with more than 10 minutes of margin for computers and up to 50 for the router and two Schuko sockets.
Straddling an Echo Dot and the Fire TV 4K, with the new Fire Cube (79 euros) you can enjoy the best streaming content and control it by voice.
For those looking for the best in quality price
For that brother-in-law who entertains your Christmas meals by explaining how he bought a mobile that does the same as yours but for half the money, what better way than to follow his strategy and give him devices that triumph in quality price
It gives a lot for what it costs, especially now: the

Fire TV Stick Lite

for less than 20 euros is the most interesting for features such as its compatibility with HDR, HDR10 + and HLG.

Of course, it stays in FHD resolution
It is very difficult to find

a smartwatch with this careful design, an autonomy of two weeks and its precision

.

We are talking about the veteran Huawei Watch GT, which is currently at an unbeatable 69 euros with free shipping on Amazon.
The

POCO X3 NFC

is the good, nice, cheap phone of the year, according to our readers and the specialized editors of Xataka.

And it is that in its price range it is the most complete.

The POCO X3 stood out in our analysis due to the hardware performance when moving apps and multimedia, its autonomy figures even with its ambitious refresh rate and its good construction and finishes.
It is

the best phone of the year in quality price

according to the editors of Xataka and on eBay you have it for 70 euros less than its RRP.

The OnePlus Nord is a highly recommended purchase for tricks such as the possibilities of the camera (like the OnePlus 8) and its AMOLED panel at 90Hz.
For foodies & gourmets
For that person who is always willing to fry an egg or cook a sirloin at low temperature, there are also great gift ideas.
What am I cooking today?

What vegetables are in season?

Better to add the salt before or after frying the meat?

With the

Echo Show 5 you

can ask Alexa recipes or even cook with the

Direct to Palate

Skill

and receive responses both by voice and through its 5.5 ″ screen.

Minimal price.
For those who like to prepare dishes that require slow cooking, such as beans from Tolosa, this

Crockpot

(34.90 euros) of 2.4 liters with digital display for easier handling.
This Mambo 10090 belonging to Cecotec's high-end range is good proof of this.

It is available with a great discount compared to its usual price and for less than 300 euros it is the most complete thing that you will find within kitchen robots: with app, accessories such as the MamboMix spoon, the 3 stainless steel jug, 3 liters and capable of executing up to 30 functions including weighing.
Gift for lovers of quality coffee.

The

SAGE SES875 the Barista Express

coffee maker

(500 euros) has dropped 200 euros and allows you to grind coffee to prepare it to your liking with the most intuitive controls.
Table games
Whether for lovers of board games or to give to the little ones in the house, with these games you can enjoy with family or friends at the best price.
If you like 'Among Us', or what is the same, games to discover who the murderer is (in this case the werewolf), in Castronegro the experience is transferred to the table game format with quick half-hour games.

These days it has dropped by 20% and has been very cheap: 7.99 euros.
The 'Dixit' (23.99 euros) drops almost 10 euros.

Become a storyteller and create stories on the fly that the rest of the players will have to climb and improvise.
The mythical 'Adventurers on the train' (35 euros is a

game for the whole family

(from 8 years) in which to travel the railways of the United States that you can now find with almost 10 euros less.
Gambit de Dama has made chess fashionable again

and with this wooden game (49 euros) you can play in style.
A rural house, an after-dinner, a cold afternoon … with 'EXIN' (63 euros) you can play with your friends and have a lot of laughs with this original proposal that allows you to play quickly, in teams or with a single killer.

These days it has dropped 20 euros.
More offers
If you join Amazon Prime, you have a 30-day free trial (after 36 euros per year) to enjoy free fast shipping, priority accessory to offers, services such as Prime Video, Prime Music, Prime Reading and unlimited photo storage.

Also, if you are a student, becoming a Prime Student costs half and you have a 90-day trial.
You can also find here the best Black Friday 2020 deals
Source: Engadget