Facebook is not used to letting rivals win the game. TikTok does it, what it did is now launching via Instagram a competitor named Reels aimed directly at trying to stop the rise of a social network at a particularly horrific time.
The proposition is similar in many ways to the one that gave TikTok this unprecedented success, but it may be that if Reels wins, it will be more due to the situation of its competitor, involved in negotiations with Microsoft that intertwine with Trump's contradictory statements, who first wanted to ban it in the United States and who would now authorize its sale … if there is a commission for the US Treasury Department
This is how Reels works
The new Instagram format for sharing videos It's very reminiscent of TikTok, and it also reminds us of that other effort to counter the Snapchat phenomenon years ago. Around this time, Instagram kicked off Stories and achieved what it was set to do: It remains to be seen if it achieves that with Reels as well.
The idea of ​​this new format is to share short videos up to 15 seconds with music and effects. Unlike Stories, which can only be seen by the followers of those who post them and disappear after 24 hours, Reels are permanent, public videos with their own section on Discover.
To create them, users can use various creative tools such as stickers, augmented reality effects, music, original audio insertion, playback speed changes, timers and countdowns or object alignment, among others.
Reels appear in the best? possible moment
The launch of Reels occurs at a strange time and it could have a singular impact on the situation in which is TikTok. The service created by ByteDance has managed to get the attention of Microsoft, which has shown interest in taking over the part of the service that operates in four English-speaking countries: the United States, Canada, Australia and New Zealand ( but not the UK).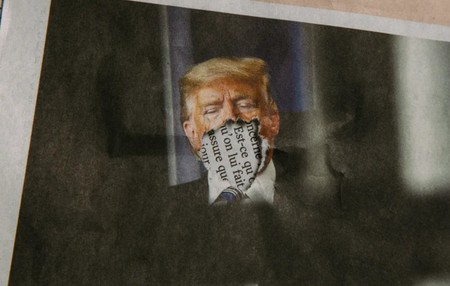 As we were already saying these days, this interest occurred precisely at a bizarre time in which TikTok, which always wanted to break away from China (despite the fact that ByteDance and its founder are Chinese) and who in fact is not available in this country. Suspicions of a possible massive data collection led the United States government itself threatened to ban the service.
Trump actually said he would ban it last weekend, but he did not follow through on the threat. Microsoft CEO Satya Nadella She had a conversation with him which seemed to appease the President of the United States., but Trump still ended up indicating the next day that while the conversation was fruitful and the option for Microsoft to acquire (part of) TikTok was doable, it wouldn't happen if the Treasury Department didn't take no commission to make this transaction possible.
The appearance of Instagram Reels this could block this agreement with Microsoft: If Reels is successful – given that we're talking about Instagram, it's not unreasonable to think about it – TikTok's potential interest might drop. It gets interesting, of course.
More information | Instagram
Source : Engadget