[SOLVED] : Troubleshooting solutions when iPhone reboots on its own without stopping
Your iPhone turns off by itself and restarts again and again? Rest assured, this is one of the most common problems encountered by Apple smartphone owners. Here are 4 solutions to easily repair your iPhone and especially without losing any data.
IPhone stuck in boot loop
There are no longer many users who complain that their phone reboots on its own for no apparent reason. This problem can affect any model of iPhone. It usually occurs as a result of an iOS update or the accidental installation of malware.
Sometimes this malfunction can be the result of a hardware failure. Even though the iPhone is renowned for being a reliable phone, it is not without its flaws. Likewise, smartphones are very fragile devices that moderately appreciate drops, bumps and humidity.
If you are sure that it is a hardware problem, you will need to refer you to Apple's service department. In this link, you will find all the information you need to contact the Apple brand support service.
Defective iOS update
Despite its enormous qualities, some iPhones seem to be in the grip of a curious phenomenon. Some models start to restart on their own for no reason (bootloop: infinite boot loop). This issue usually occurs when installing an iOS update (upgrading to iOs 11).
No precise explanation was given by Apple. However, it seems that updating iTunes and performing a restore can solve this type of problem.
Launch the iTunes software on your computer
Click on the Help button placed in the menu bar at the top of the window
Select the Check for updates option
Follow the onscreen instructions to install the latest version of iTunes
Then all you have to do is connect your iPhone to your computer and then start a restore from an iTunes backup. Remember to leave your phone plugged into your computer after restarting. You can disconnect it after synchronization is complete.
For more information, I invite you to check out the tutorial: how to restore iPhone without updating iOs. If there is any problem, please do not hesitate to leave a message in the comments.
Be careful, turning off the iPhone during an update or during a reset may damage your phone. If the restore was unsuccessful and your iPhone keeps restarting without ever going beyond showing the Apple logo, go directly to the next chapter.
If your iPhone is new, you can also return it to the after-sales service for a replacement. For totally bricked phones on which the force restart absolutely did not work, take it to a technician. The latter will certainly succeed in bringing it back to life.
Force restart your iPhone to stop the restart loop
The untimely reboot could also be related to a malware attack or the installation of a corrupted application. The easiest solution is to force restart your iPhone. This very simple operation does not require any technical knowledge.
Take control of your iPhone
Long press Home and Power button for at least 10 seconds until your iPhone vibrates
Release the buttons, your mobile should restart normally
Please note that the method described above only works on certain iPhone models (iPhone 6S and lower versions). Here you will find the new method to force restart on the latest iPhone models.
At the end of the procedure, all you have to do is uninstall the applications that may cause your device to restart unexpectedly. First, check the apps installed just before your problem arises.
Check the battery
A faulty battery can cause unwanted restarts every 5 minutes. This is explained by the fact that the accumulator cannot supply the necessary quantity of energy. The output voltage at low load is not able to power the iPhone properly.
The scenario is still the same. The Apple logo appears on the phone screen but the startup fails. The screen turns black for a few seconds then the phone tries to restart. The apple logo reappears and so on.
Start by connecting your iPhone to a charger
Leave it plugged into a power outlet for at least 15 minutes.
Then try to turn it on again
If the iPhone starts up correctly it is probably a battery problem
Calibrate your iPhone's battery
Before proceeding to change your iPhone's battery, we recommend that you recalibrate it. The unexpected restart may be caused by an incorrect calibration. The problem is fairly straightforward to resolve.
Let your phone restart on its own until it won't turn on again
Connect it to the charger
If it turns on again immediately, remove it from the power outlet.
It absolutely must be completely unloaded. It should stay off when you connect it to an electrical outlet or display the red battery
Then let it charge a full night
Turn on your iPhone
The battery icon should display 100%
How to unlock an iPhone that restarts in a loop?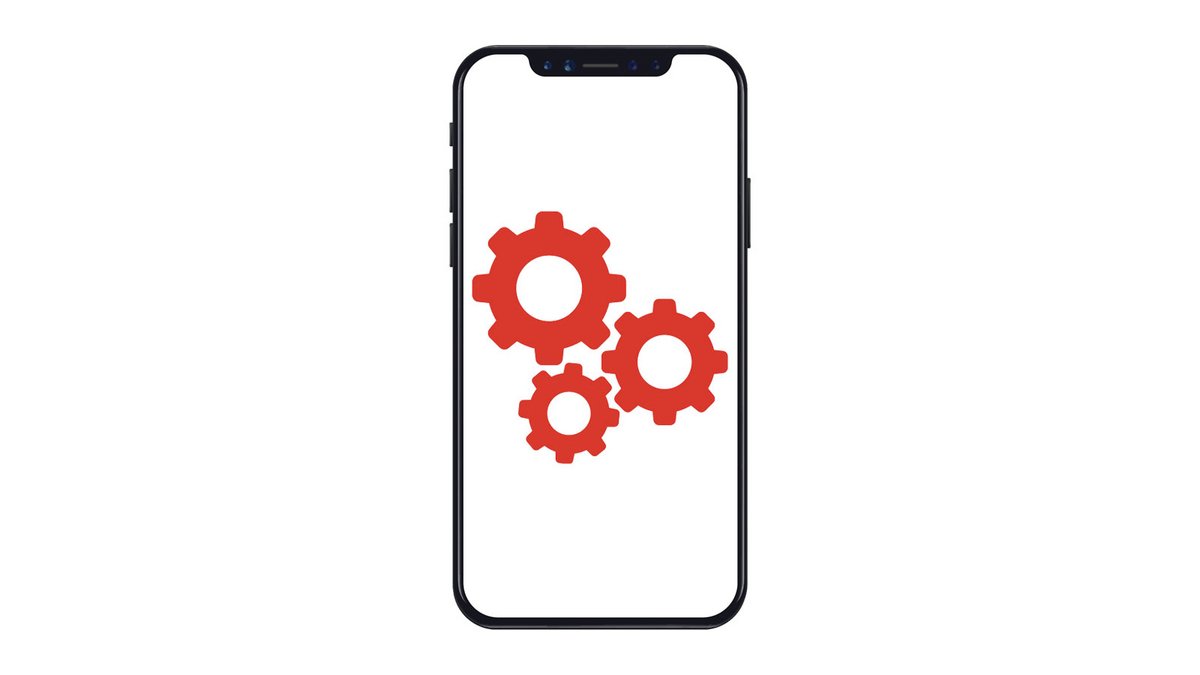 It may happen that our iPhone is the object of a bug and restarts in a loop indefinitely (boot loop). To repair your iPhone, several solutions are available to us.
Attempt a forced restart
Ironically, it may be that force your iPhone to restart can allow it to exit the restart loop in which it is blocked.
Perform a forced shutdown of your iPhone (see the tutorial)
Once your iPhone is turned off, all you have to do is rekindle this one.
Unlock an iPhone that restarts in loop with iTunes
Yes the forced restart does not work, you will have to put your iPhone in recovery mode and restore the device to iTunes.
Note :This solution will unfortunately lead to the deletion of all the data present on your iPhone.
Turn off your iPhone, then switch it to Recovery mode (see the tutorial)
Optional: yes the Recovery is not accessible because the iPhone continues to restart, you will then have to switch your smartphone to DFU mode. (see the tutorial)
Connect your iPhone to your computer.
The mode Recovery on your iPhone should cause iTunes to automatically open on a window offering you to either update your iPhone or restore it. Choose option Restore. Once your iPhone is restored, it should be operational again.
Unlock an iPhone that restarts in a loop without data loss thanks to dr.fone
This type of failure is unfortunately often synonymous with data loss for many iPhone users. But thanks to software solutions like Dr.Fone, you will no longer be forced to reset your smartphone to get it back up and running. Here are the steps to follow to debug your iPhone using dr.fone:
Open dr.fone and click on the Repair insert.
Connect your iPhone and select Start.
Then start your iPhone in Recovery mode following the instructions on the screen.
Confirm the device model and select the system version to download the corresponding firmware to your system.
Dr.fone will then download your iPhone firmware. Once downloaded, the software will begin the process of restoring your iPhone, thus pulling it out of the restart loop that it was stuck in.