Teach programming to a child without PC or robots: board games, printable kits, books and free resources
When you talk teach a child programmingThen, the best programs / languages ​​to do it come to mind, the most complete and age-appropriate programming kits, or the best advice and resources on which the PC or electronic devices are based.
But teaching programming to a child can be done without a PC, tablet or robot. We are talking about resources to start programming without a PC and then go to conventional devices. We recommend you board games, printable kits, books and many free resources to get it.
Programming board games
The boom in table games is no exception to those for smaller buyers the basics common to many programming languages or at least relic, game, an introduction to concepts like algorithms, loops …
A curiosity: many of these games were released after crowdfunding campaigns on sites like Kickstarter and now these are products that we can buy very easily.
Robot turtle
A classic in which players, using cards representing instructions from a program, have to dodge obstacles and reach the gem. The player who makes no mistakes and reaches the end of the game in the most optimized way is the winner. It costs 37 euros.
Robot war
For players from 7 years old, it introduces us to programming concepts at different levels, from beginners to experts. The objective is to destroy rival robots and reach the safety zone. We can only buy it in English, starting at $ 24.
Code & Go
An interesting and motivating mix between games based exclusively on cards that simulate programming instructions and robots that we can program. This game is not one of the cheapest and costs 69 euros.
Master Code
From the creators of Robot Turtles, this second game is aimed at the elderly (from 8 years old), and presents more advanced programming concepts, as well as more complex problems to solve, but without the need for a computer. From 40 euros.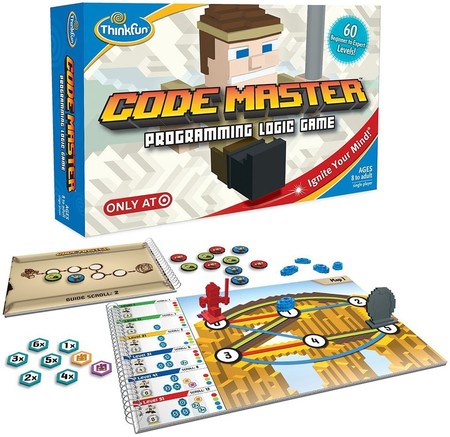 Cubetto
Although in this game there is a robot, it is not just anyone, but wooden and who executes the instructions indicated by tokens. Easily expandable with maps, stories and educational challenges and recommended from 3 years old. It is approved by the Montessori method. It is expensive, above 199 euros.
On The Brink and Rover Control
With challenges divided into levels, from initiation to advanced level, the objective of the game is to solve the problems posed by color codes through instructions that guide a virtual robot. It costs less than 13 euros.
Littlecodr
With a recommended age from 4 years old, this board game is very simple. It is based on five basic maps that we can combine to solve puzzles and missions in a real environment with which we present the concepts of basic programming and problem solving. Its price is $ 20.
CodeBunnyz
Board game for up to 4 players from 4 years and where on a board we use rehearsals, conditions and other concepts of programming languages ​​to move forward. It was created by a 9 year old girl. It costs $ 35.
Let's go Code!
One of the most fun proposals among the games to learn to program. In this title, the "tokens" are the players themselves, who move around the board following the instructions that their partner indicates. It costs $ 27.
Rover Control
A little more complex to play and only in individual mode, this Rover Control puts us in command of a explorer robot which must be guided through different challenges on terrains with different problems to solve. It costs 24 euros.
Moon
For children from 8 years old, Moon is a board game that simulates the logical functioning of a computer. It can be purchased for 14 euros on different sites or print your own letters for free.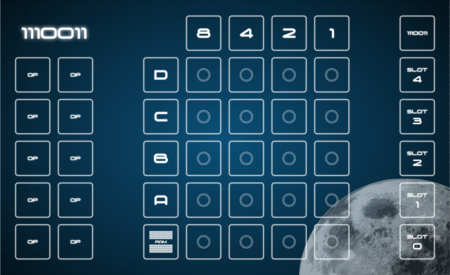 Books, DIY games and online resources to print
In addition to the many books and manuals on programming languages, there are more relaxed reading options that allow the little ones in the house to acquire notions about computer thinking and discover the world of programming from an early age.
Even if we don't want to spend money, we have resources and free games for you to download and print.
Secret coders
Comic book format and with teenagers as protagonists, this series of comics takes place in a school where mysteries are solved using logic, completing puzzles and with instructions related to computer thinking. Only available in English, books are quite affordable, starting at just € 10 in paperback.
IT-disconnected
The world reference for learning programming without a PC. Created by the University of Canterbury, it is free to download. The best of its more than 200 pages is its huge reference of games and activities that can be done without a computer and for many levels. If we prefer to get straight to the point, on its website, there are many computer resources by subject and ready to be downloaded and printed.
Hello Ruby
Linda Liukas regularly talks about the importance of STEM education and the importance of programming logic. In this book, Ruby, a girl with a great imagination, presents the basics of programming through adventures and exercises. At Amazon, with a hard cover, it costs 12 euros.
Programming on graph paper
Pencils, graph paper models and the desire to transfer the instructions to the drawings that the other classmates should then try to repeat by following the instructions we gave them.
My robot friends
Plastic cups and a few instructions that we can print or simply draw on paper are the basis for the teams to build "castles", again dealing with what colleagues thought was best. The game takes over the tasks of debugging (depuration).
Conditional instructions with letters
A game of poker, Spanish or Spanish, is the only thing we need for this game in which children can write algorithms in the form of a pseudocode according to the cards they reveal.
For the little ones to learn programming, it is not necessary to include a PC or tablet in the equation. You can use any of these resources, some great ones like board games, and start building a solid foundation in a fun and different way.
Source : Xataka.com